Letters From Dubai
With its favourable location in the centre of many transit routes, a 48-hour layover in Dubai is becoming more and more of a common occurrence for travellers transiting through the Middle East.
With so much to see and do in Dubai during a layover, it can often be difficult to know where to begin (or end!) Here are my favourite things to do in Dubai with a packed itinerary that will have you hit the ground running in Dubai!
"Dubai Truly is the Gateway to the World."
Check In Downtown
Leisure travellers in Dubai will often cite Jumeirah Beach and The Palm as their favoured locations to base themselves in Dubai, but if you're on a quick 48 hour trip, you'll want to base yourself in the centre of the action: Downtown Dubai.
Many of Dubai's main attractions are centred in the downtown neighbourhood, such as the Dubai Mall (the largest shopping mall in the world), the Burj Khalifa (the world's tallest building) and many of the cities best restaurants.
The above (pictured) hotel is the Four Seasons Downtown Dubai, which offers a great location matched with an impressive rooftop pool and bar area.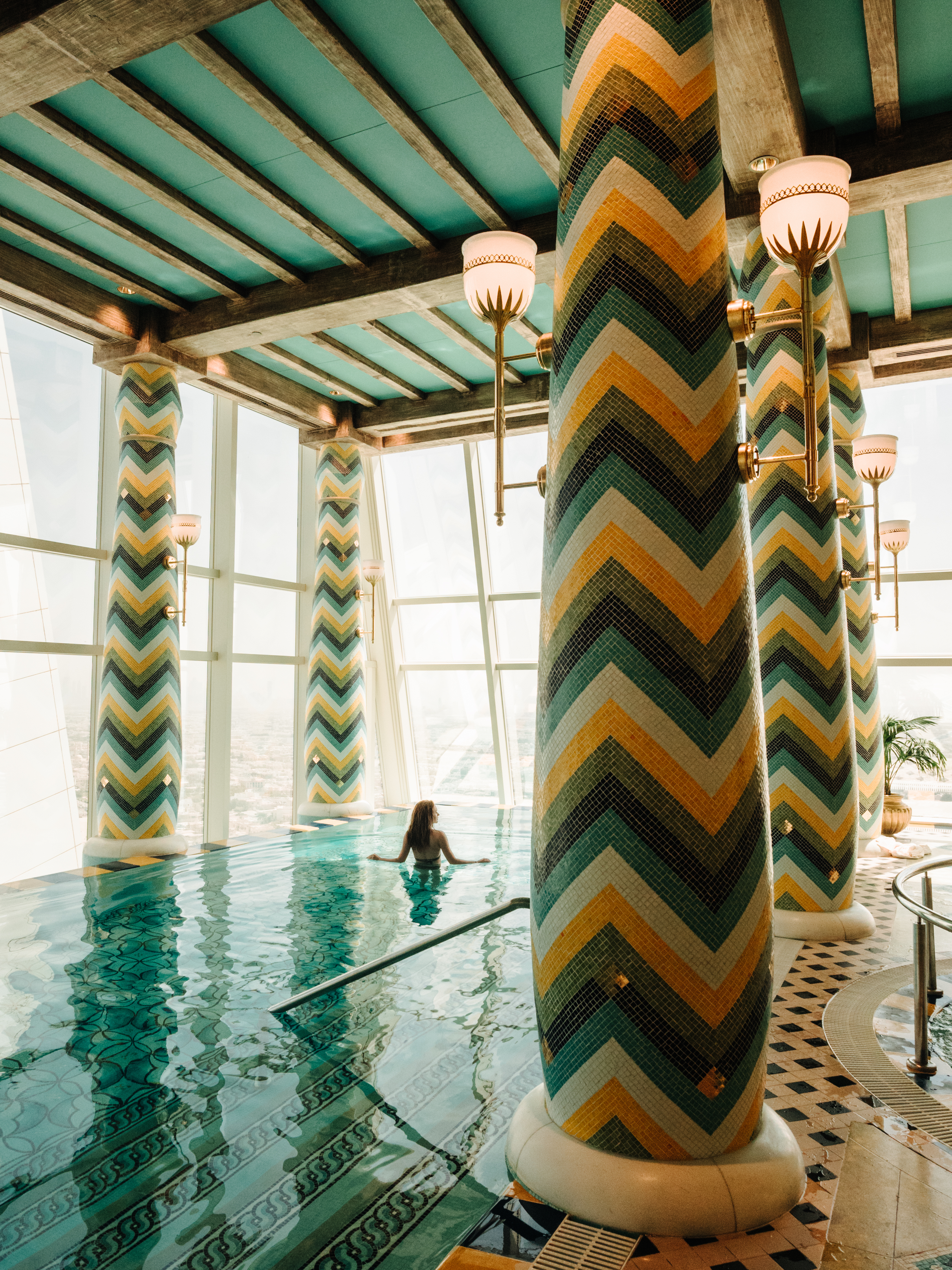 Afternoon: Visit the World's Largest Shopping Mall
Sticking in the downtown area, the Dubai Mall is a great first port of call to begin your activities. Here you will find the Dubai aquarium, an ice skating rink, cinema, hundreds of shops and restaurants ranging from Shake Shack through to fine dining.